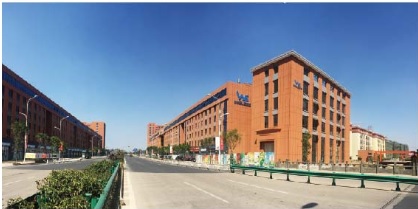 Mission Statement
We at TWIN STAR GROUP are committed to serve the customer needs in the apparel industry. We accomplish this goal by providing competitively priced quality products and out standing service from a team of highly qualified and motivated individuals. Our successful team emphasizes meeting the following goals:
+ Provide product & service, which bear out Twin Star Group name, thus our reputation.
+ Process and ship our customer's orders error free and on time.
+ Continue to lead the industry in fill rate by having parts available in stock when our customers place and order.
Twin Star At Glance
The TWIN STAR GROUP have been established since 1985 and proud to be the leading global researcher, manufacturer and marketer of garment machinery. Currently, we expanded our horizons into software and electronics research and development center (Based in Canada) and Hardware manufacturing plant (China). Our premium products include Computerized Production Hanger System, Auto Transmitting System, Manual Hanger System, Data Tracking System and Time Study System. Our System comitted in providing a complete system solution from raw material, cutting, sewing, ironing, to finishing. Our products distribute globally and we are dedicated to provide our customers with the highest-quality and most effective system.